Ken Keener Classic 5-K Run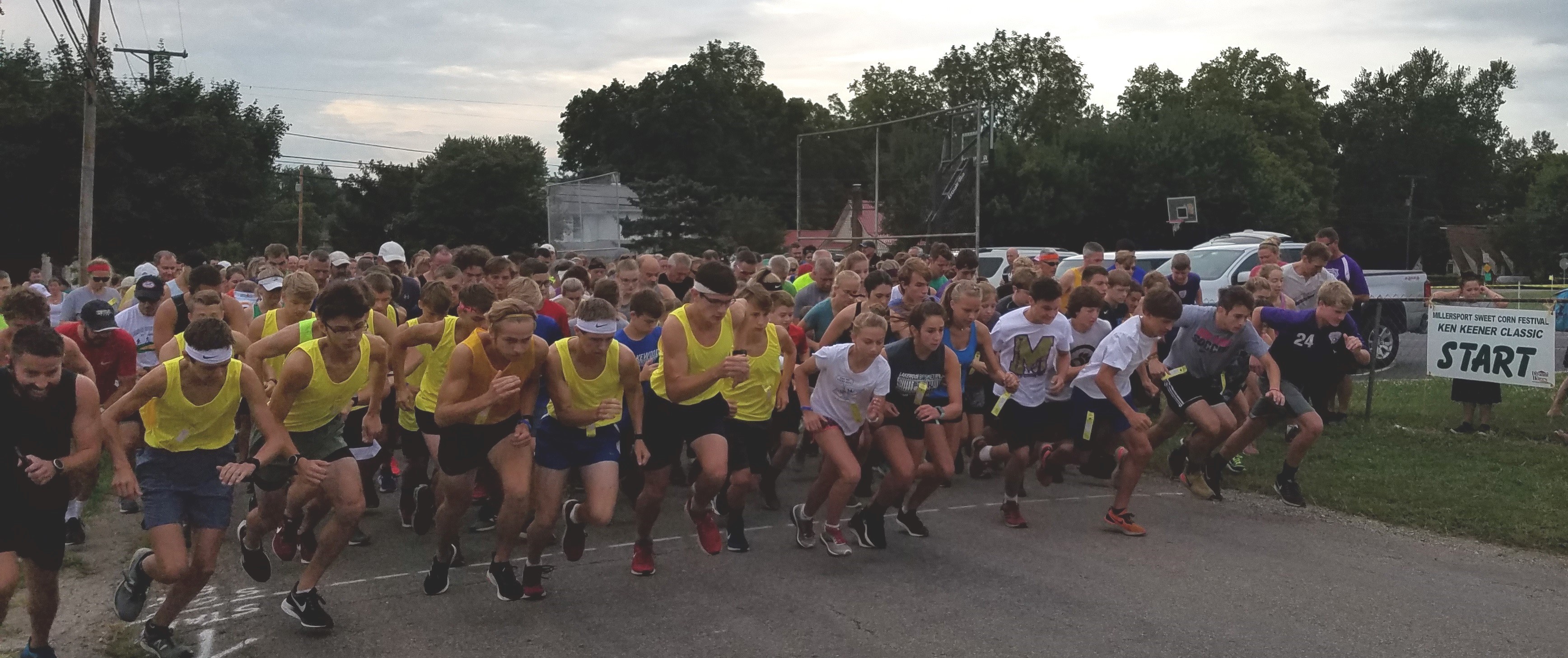 This annual event is always held the Saturday of the Millersport Sweet Corn Festival at 9:00AM.
The race kicks off within a sight of our famous sweet corn operations and proceeds along a boulevard name after the famous Chautauqua Movement of the last century. Participants run along the Ohio & Erie Canal, passing the historic Summerland Beach Hotel, Weldon's Ice Cream Factory and turning around at one of the many state parks on Buckeye Lake to finish at Historic Lions Park.
2022 Complete Results
2022 Group Results
Race Date:
9/2/2023
Time:
9:00 AM
Fee:
$25 if registered on or before 9/1/2023.
$30 day of the race.

For the discounted price, pay online by Thursday, 8/31/2023 using a credit card or paypal account by clicking on the secure PayPal button below. Also, be sure to include the Participants Name, Age, Gender and T-shirt Size:
Or,

Click on the 2023 – Entry Form, fill it out and bring it in along with your check to the 5K run on Saturday, September 2nd.

Also, if you are looking for detailed information on the Entry Form or the race itself, please contact Ken Keener at 740-246-6101 or by email at 5KRun.

Ken Keener Classic is sponsored by:
•B & D Windows
•Battistas LLC/Pizza Cottage
•Dental Hub of Lancaster/Bexley
•Keller Family Chiropractic
•Tom Jones Insurance