Major Prize Winners – 2018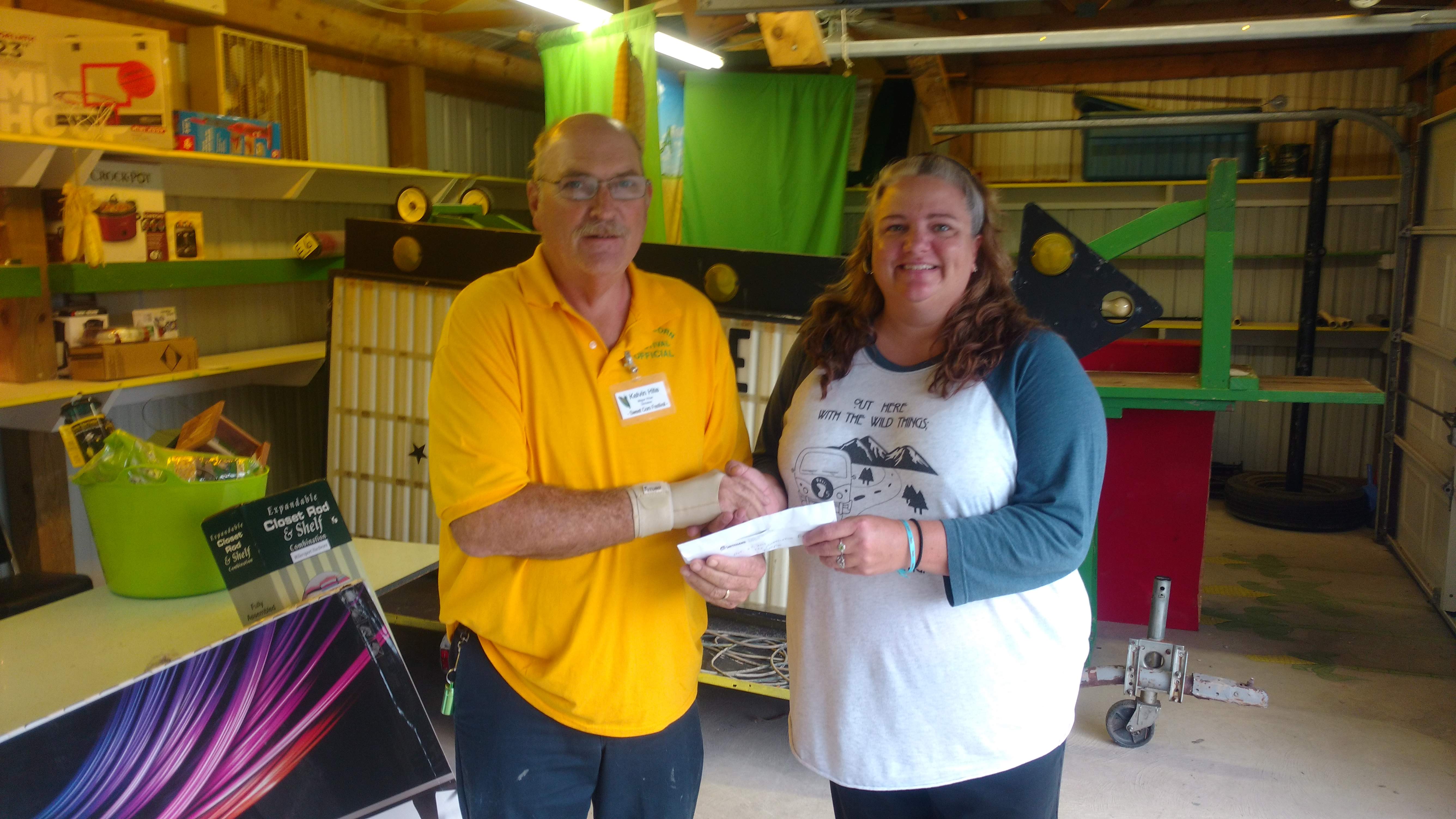 $10,000.00

Grand Prize Winner: Richelle Vandagnff

Click below to view daily Prize winners:
Wed. / Thurs. / Fri. / Sat.


Major prize tickets can be purchased from numerous nonprofit organizations that are part of our festival family or from any Millersport Lion member. During the Sweet Corn Festival the only place to purchase a chance to win is at the Major Prize Building located at Founders Commons, only a few feet from the place to purchase our delicious, hot buttered sweet corn. The tickets are affordable at $2 each or $5 for a book of 3 tickets. Buy as many as you want, no limit to the number of prizes you can win.

Since the very first Sweet Corn Festival when the Major Prize was a brand new set of four white walled tires donated by one of our founders, Tom Kindred, owner of the town's Pure Oil Station, the Millersport Sweet Corn Festival has provided the opportunity for nonprofit organizations to raise money by selling Major Prize tickets. It is an easy, well known, turn-key fundraising opportunity. Half of all of that organization's sales are profit for that organization. Contact Major Prize Chairpersons Kelvin & Robin Hite by emailing majorprize@sweetcornfest.com for an application to sell tickets. Tickets become available 6 months before the Festival begins.

Make sure you stop by and purchase your ticket for a chance to Win!

Check this page each night during the Sweet Corn Festival to see if you are a winner.
Winners can pickup their prize anytime during the Sweet Corn Festival or on Saturday 9/8 or 9/15 from 10 a.m. until 2 p.m.

2018 Major Prize Ticket Sponsors
Schell Scenic Studio
Website: schellscenic.com
841 S. Front St., Columbus, OH 43206-2501
Phone: (614) 444-9550

Porta Kleen
Website: www.portakleen.com
FAX: (740) 689-1778
Phone: 1-800-972-3800

Pet Plex Animal Hospital
Website: www.petplex.com
4200 Walnut Road, Buckeye Lake, OH 43008
Phone: (740) 929-3300

RCD RV Supercenter
Website: www.rcdsales.com
Vist both locations Rt 79 Hebron, Rt 37 Sunbury and Rt 310 Pataskala
Phone: (740) 928-6836
(740) 362-1441
(740) 927-2050

Bob Boyd Ford, Mazda, Dodge, Jeep, Chrysler, RAM
Phone: (740) 654-1122

Personal Touch Party Rental & Events
Phone: (740) 689-6991

Target Business Services: Printing, Direct Mail, Promotional Advertising
Phone: (740) 866-4065